EVERYTHING YOU NEED, NOTHING YOU DON'T
Pre-configured layouts and tons of customizable options for a fast, easy and budget friendly conversion.
WHAT IS A SYSTEM BUILD?
We've done the work so you don't have to. Our team has been through the testing, measuring, trial (and error) to create a series of products and systems that work together seamlessly. With a variety of finishes to choose from, you can stack as many of our products as you'd like to create a van as simple or as full-featured as you need.
These builds start around $35,000. Bring us your van and we'll take care of the rest.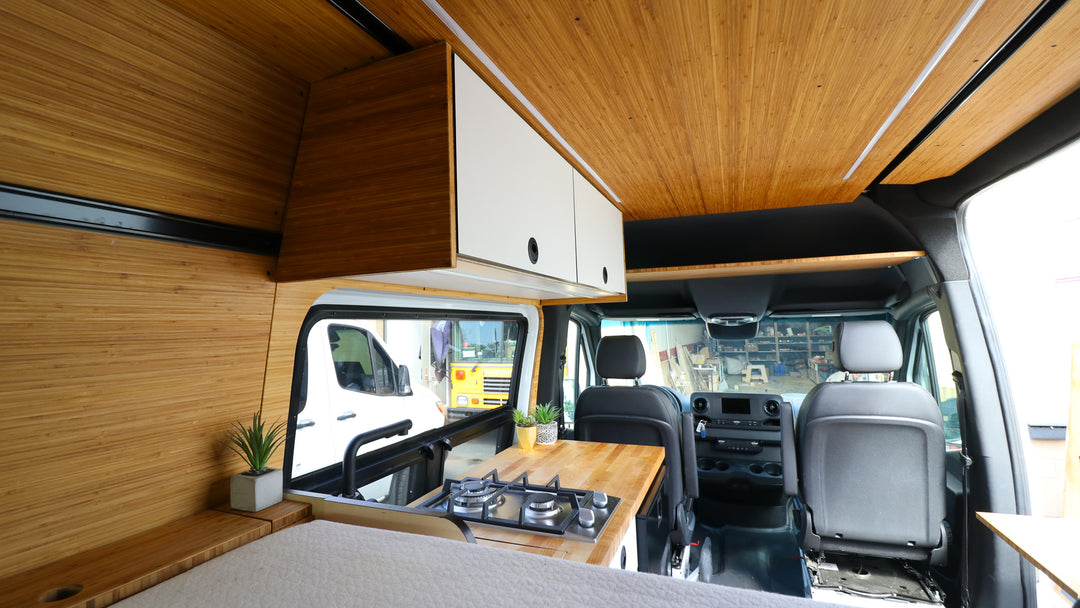 HOW DOES IT WORK?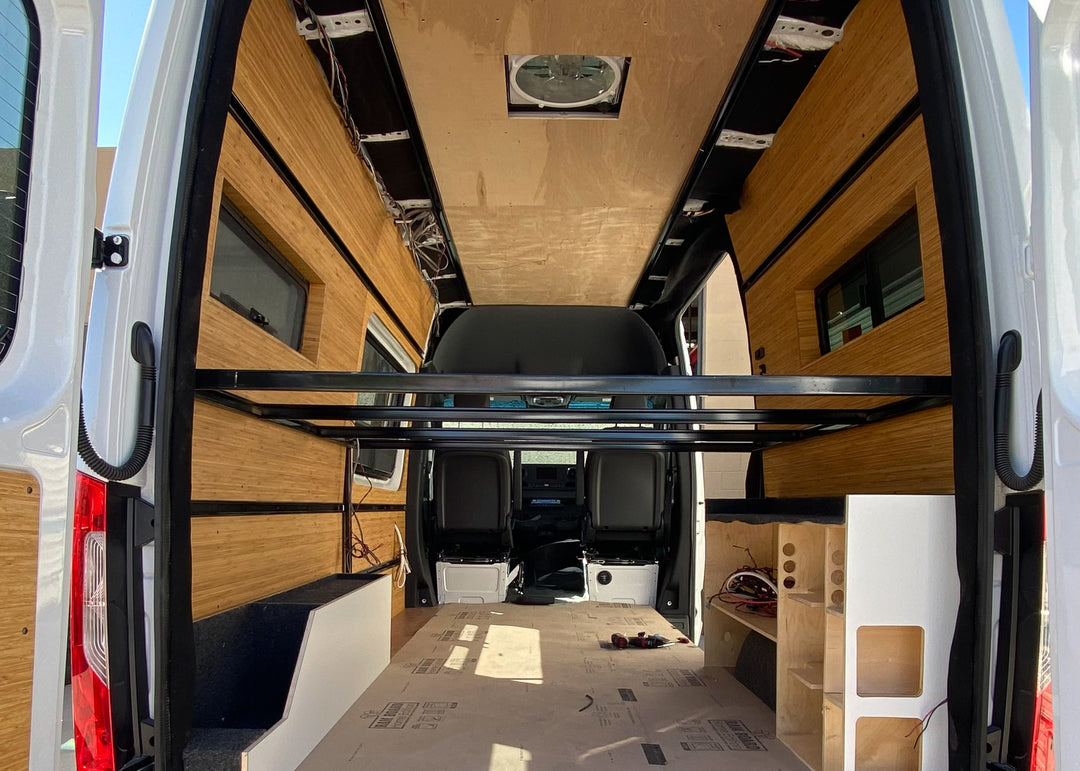 CHOOSE YOUR LAYOUT
The base of our System Build is the Structural Package; this is composed of our modular rail kit that acts as the backbone for our other products. Once you choose which finish you'd like for your rails, floor, ceiling and walls, the rest of the build is a Build-Your-Own-Adventure.
Galley kitchen with white laminate doors? Add to cart!
Fixed bed with 8" extension? Add to cart!
White laminate bulkhead with a passthrough to the garage? Add to cart!
Two upper cabinets above the kitchen? Add to cart!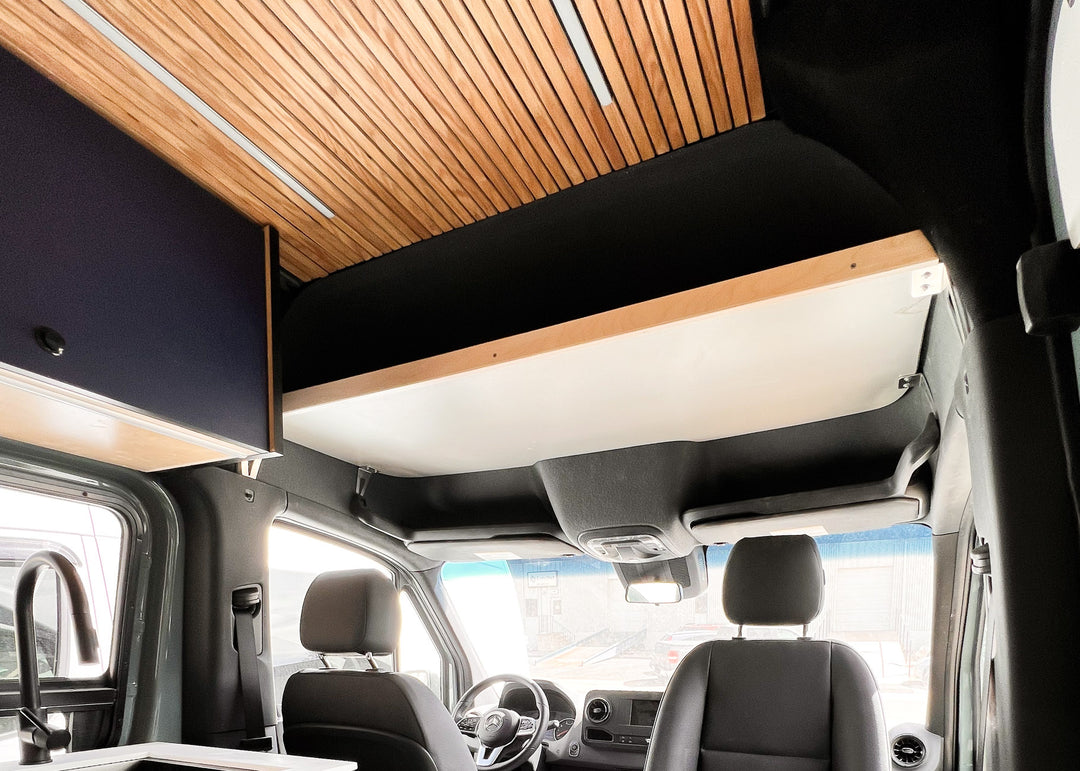 ADD THE FINAL TOUCHES
Additionally, we have packages that are independent from the Structural Package and can be added to any configuration. These include heaters, fans, windows, roof racks, electrical systems, and other van-specific aftermarket products.
Heater and two fans? Add to cart!
Medium electrical system? Add to cart!
Roof rack? Add to cart!
Bamboo door panels and headhliner shelf ? Add to cart!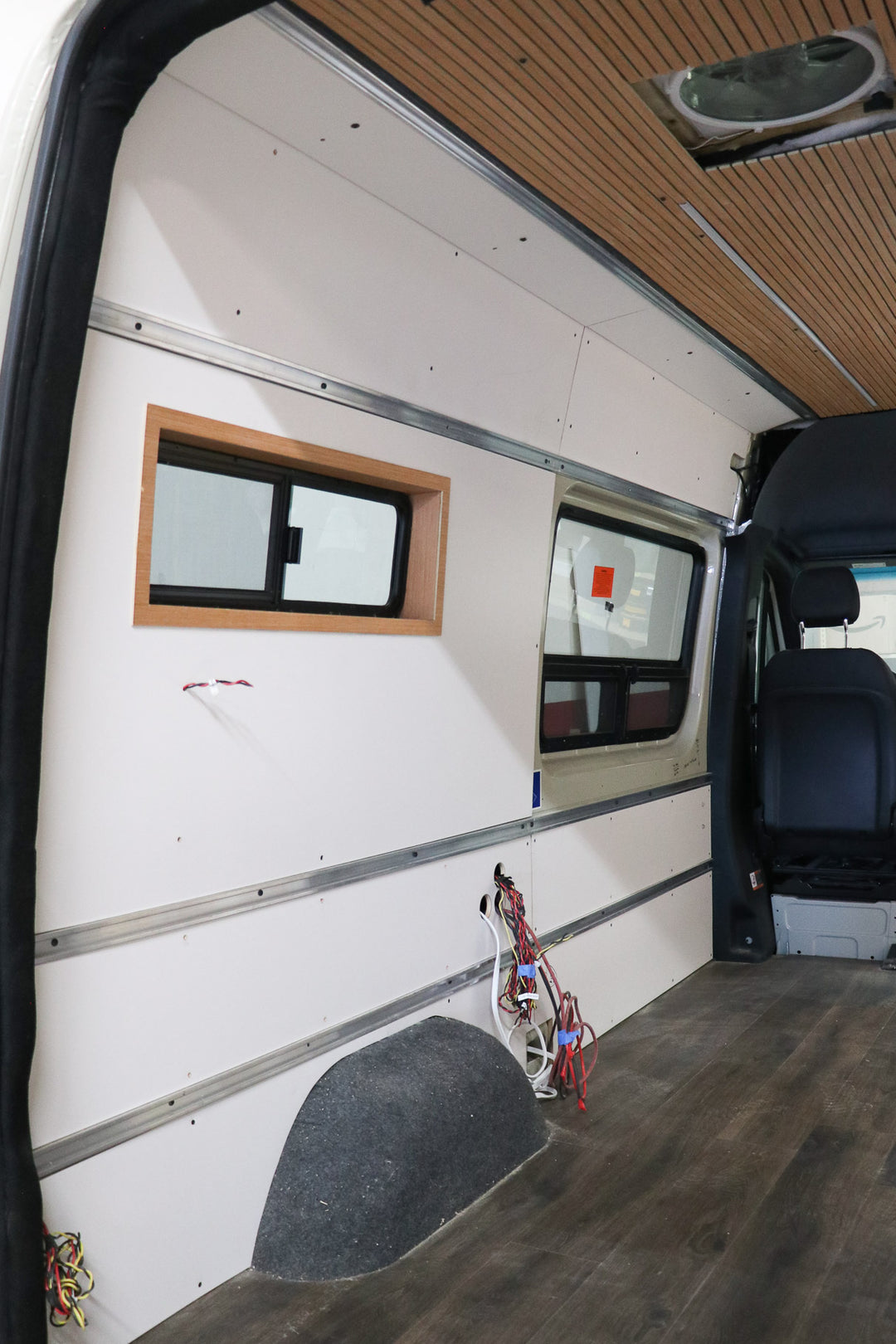 STRUCTURAL
Floor (insulated or non-insulated)
Modular Rail System (black or anodized aluminum)
Walls (laminate or wood)
Ceiling (laminate or wood)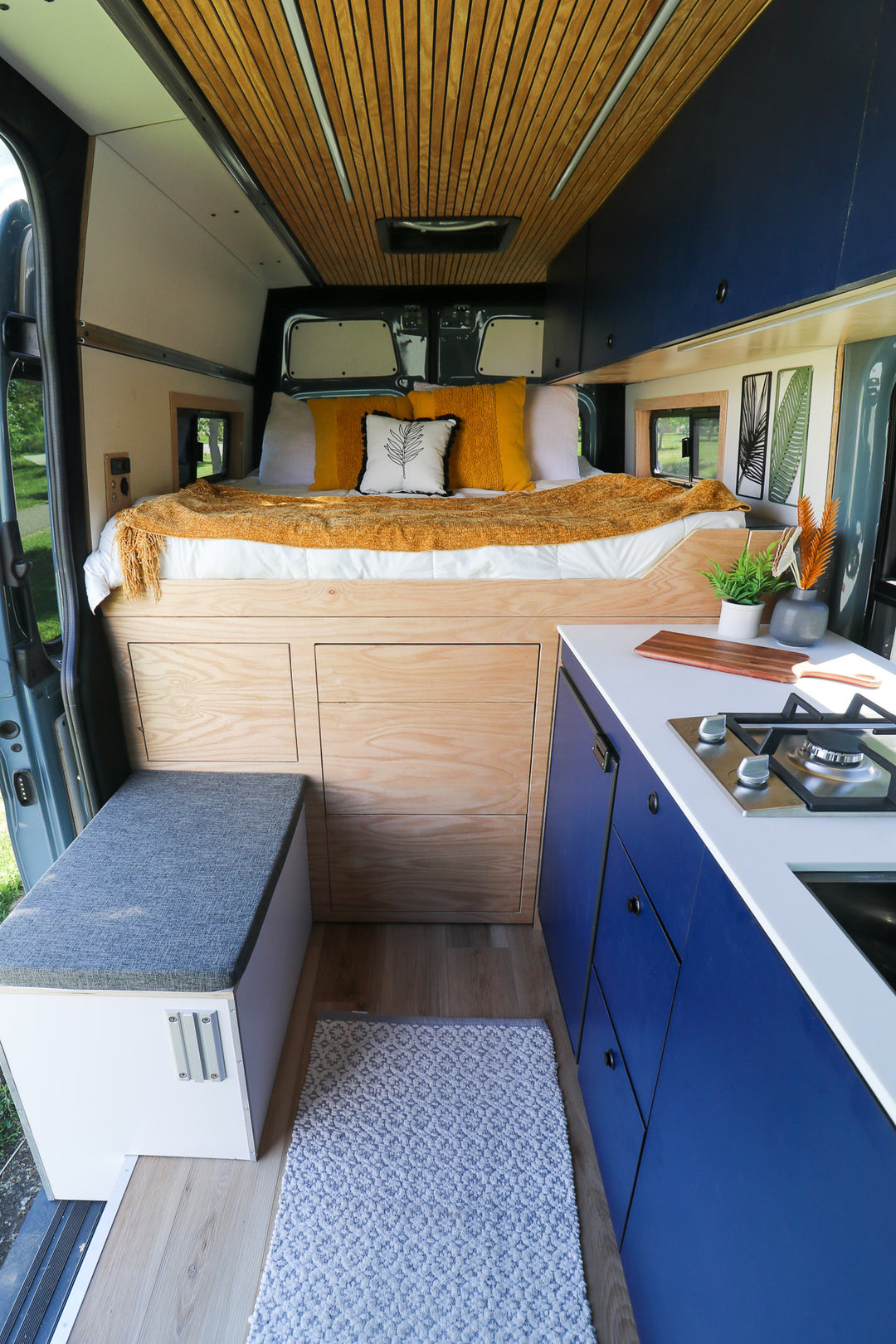 CABINETRY and FURNITURE
Upper Cabinets (24" each)
Kitchen (55" wide with fridge, sink, stove, and drawers)
Extendable Bed (8" - 24" extension)
Bulkhead (optional; with passthrough or bulkhead cabinet)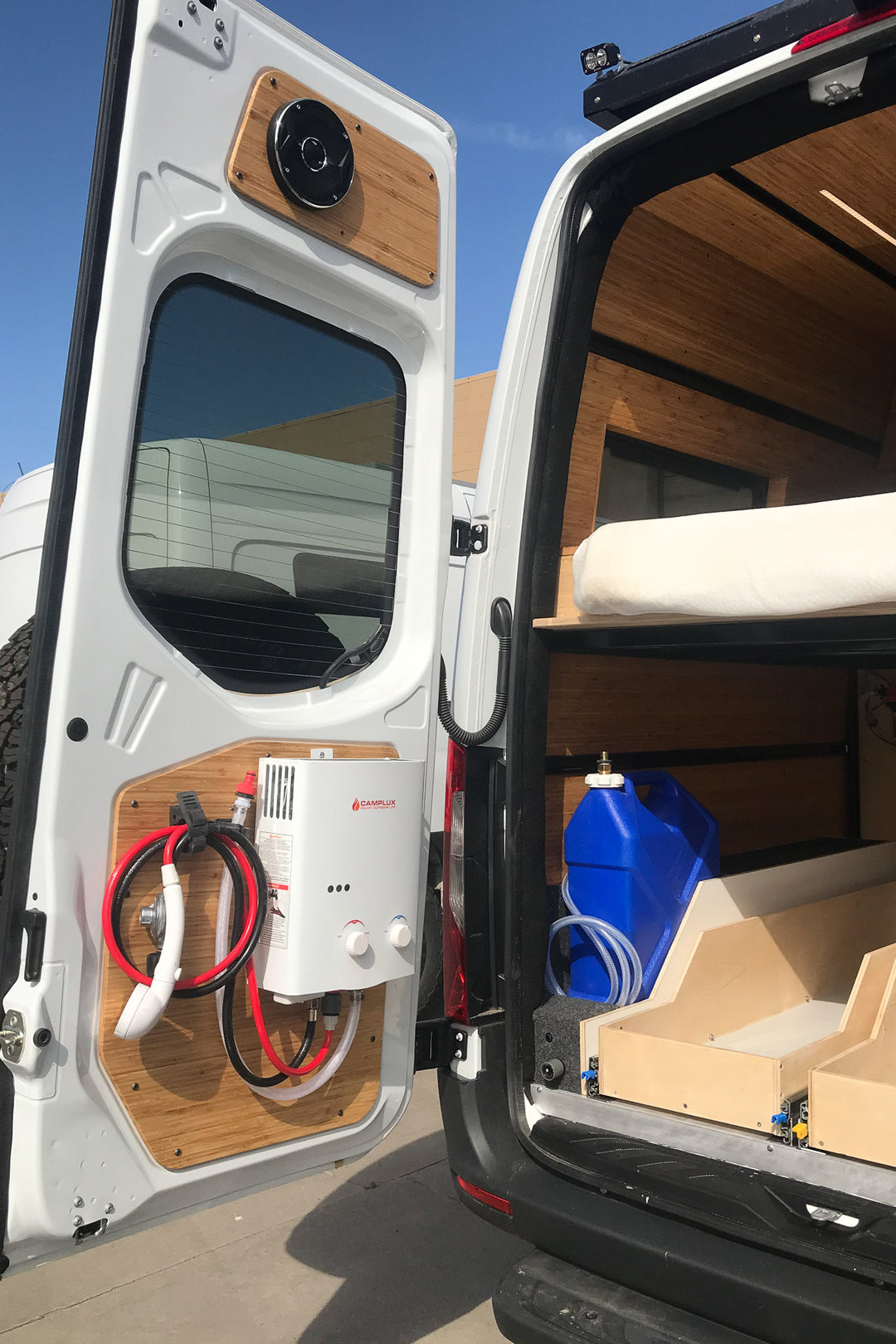 ACCESSORIES
Door Panels (laminate, finished wood, or raw wood)
Headliner Shelf, Lagun Table, Storage Benches
Cargo Drawers, Rear Door Shower, Bedside Storage
Window Covers, Curtains and Cushions
COMFORT and TEMPERATURE CONTROL
Sound Deadener and Insulation Package
Heater Package
Vent Fans / AC Package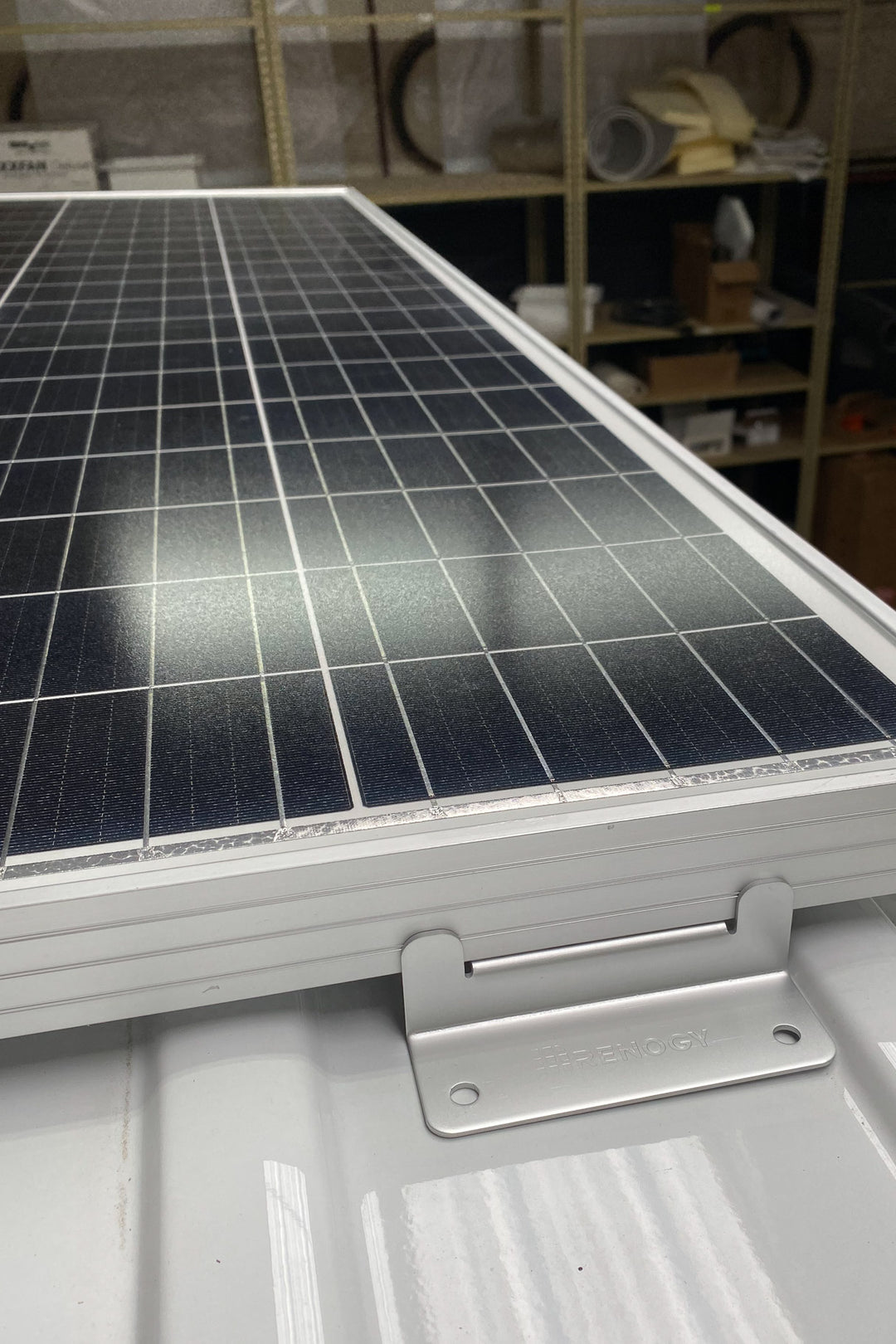 ELECTRICAL AND SOLAR
Integrated 12V and 120V electrical systems (Sm, Med, Lg)
200-600Ah Lithium Battery Banks
Solar Panel Arrays
Alternator and Shore Power Charging Systems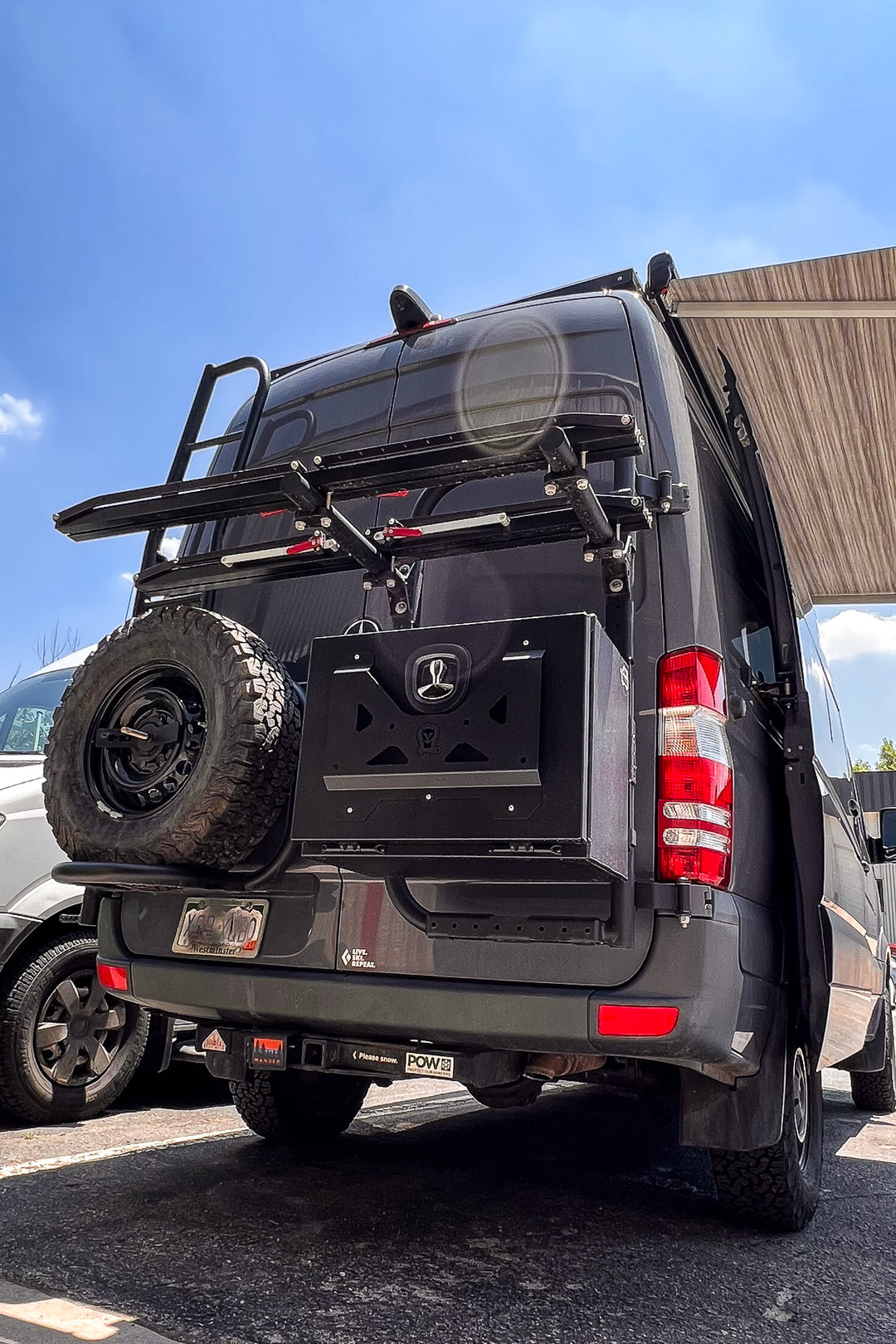 WINDOWS AND EXTERIOR
Aftermarket vented windows
Roof racks, rails, and awnings
Tire carriers, ladders and bike racks
Bumpers, brush guards, winches and side steps
COME AS YOU ARE
Maybe you've already wired and insulated your van, but you need some help with the walls and ceiling. We've got a system for that!
Maybe you've built out most of your van yourself but just need help with sturdy upper cabinets. We've got a system for that!
Maybe pulling the trigger for the full build all at once isn't a financial option for you right now. We've got a system for that! Start small and continue to add products and packages over time. Since everything is modular and works together, it's easy to add and subtract as your needs change.
LIFE AFTER FEATHERBUILT
All of our builds, no matter how eleborate or simple come with our support and warranty. If you ever need to upgrade, downgrade, switch or swap, we can work something out.
And we'll send you off with a few of our favorite routes and camp sites.
SIMPLICITY AWAITS. BUILD YOUR SYSTEM VAN WITH US
If you're considering a Featherbuilt system van, we can provide clear and concise estimates for your configuration. We'll guide you through a brief selection process and build your budget as we go. Get in touch to get started.