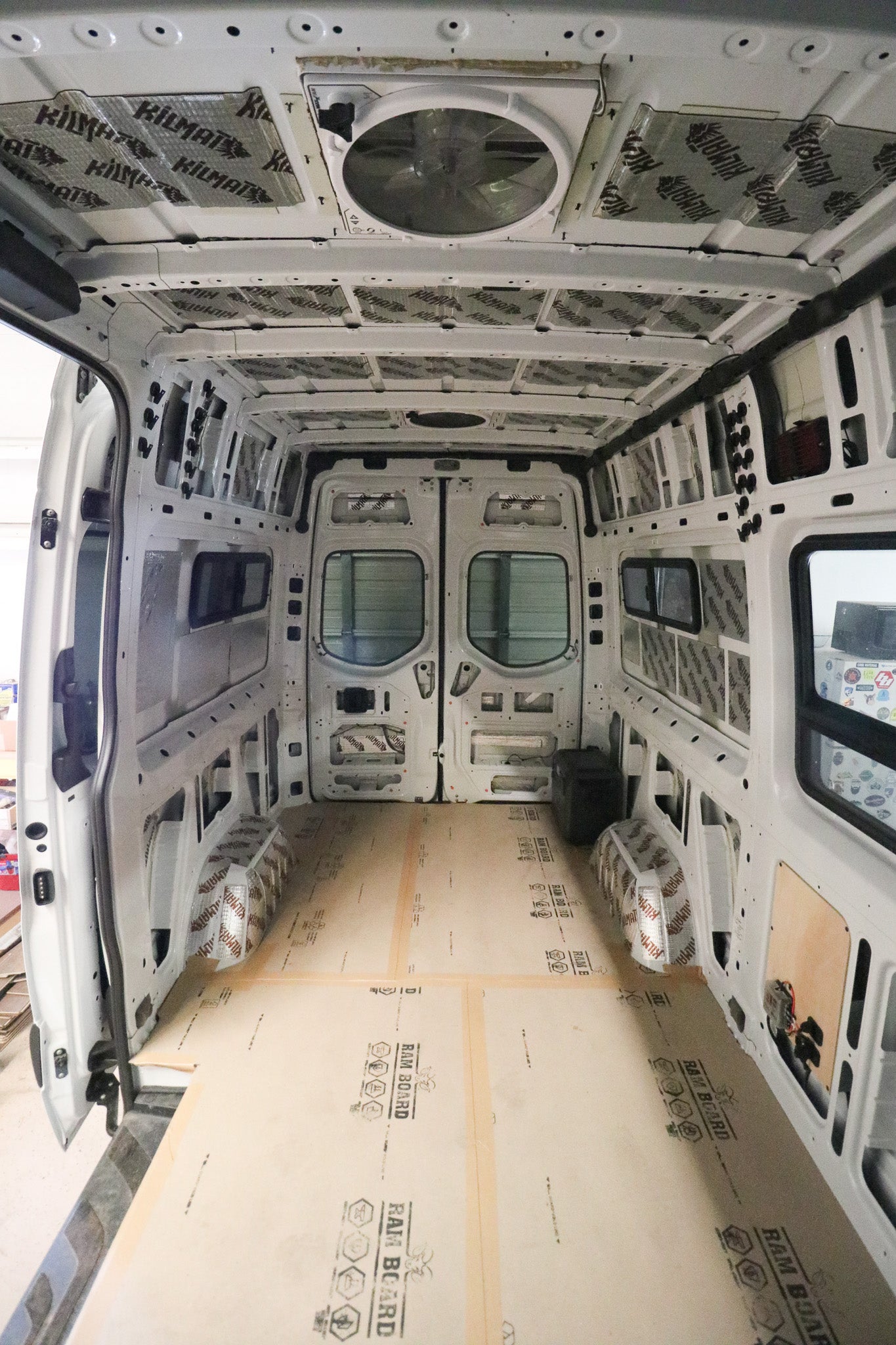 FREQUENTLY ASKED QUESTIONS
Great question! We would love to tell you.
In addition to the commonly asked questions below, more information is available on the individual product pages, as well as in the installation guides available below. If you have questions before, during, or after your purchase, please email us using the contact form below and we'll respond with assistance ASAP.
Yes! We have factored shipping into all our costs so you won't find any surprise charges when you go to check out.
Most orders are ready to ship out within 5-10 business days. If you are ordering a wall or ceiling panel kit with a laminate finish or black powder coated rails, please factor in another 10 business days.
At this time we are only able to ship within the United States.
Each individual product page will have a listing for specific makes and models. A few of our products, such as the Lagun tabletops and cargo drawers, are more universal. If you're unsure, reach out to us!
Each product comes with an installation guide. If you want a sneak peek, take a look at our installation guides HERE
We offer customizable options on some of our products, including custom sizes and cutouts. Please note that any customizations to our products make them ineligible for exchanges or returns.
We are regularly producing products in batches as well as to-order. We ship products out weekly and you will receive updates regarding your order.
We are proudly located in Denver, Colorado. No matter where you're based, we can help get your van here and / or delivered to you nationwide.
In general, we are booking new full builds 3-4 months in advance and partial builds/day jobs 3-6 weeks in advance.
A full build takes approximately 12 weeks once your van is in our shop. You will be updated throughout the build schedule on the status of your van.
This is a tough question because there are so many ways to build a van! A system van usually starts at $65,000 (not including the price of the van) and can be as much as $165,000. However, our individual system elements, such as walls/ceiling/floors or a full electrical system, can range from $15,000-$35,000.
At this time we are not taking on fully custom projects. We are happy to customize features of our system vans with a wide range of layout options, colors, and finishes, and all of our vans are built on our Featherbuilt rail system. We've taken a lot of time and energy to find the products, materials, and layouts that just work - so let us help you!
We currently specialize in Sprinters, but also work on Transits and ProMaster vans and will be developing a full line of products for these vans in the future.
We do not work on vans that have been previously converted or RVs, so only bring us an empty van, please! Exceptions to this include some external gear, such as side steps, bumpers, ladders, and some roof racks. Other exceptions include installing Featherbuilt products in partial builds (such as installing our wall panel kits over a van that already has insulation and wiring).
We currently have a 3-year/36,000 mile warranty for our craftsmanship and will help you with any product warranties purchased from other companies. However, one of our core values is comprehensive self-reliance; we encourage all of our customers to learn about their systems and take pride in being the owner of a powerful new rig. We are here to teach you about your new van as well as walk you through troubleshooting, maintenance, and overall support.
At this time we do not offer financing.
Please bring us your van! We are happy to set you up with our friends over at Mercedes Benz of Loveland if you would like to buy a new van. We are also here to help you choose the right upgrades from the dealership.
From time to time, we sell pre-built system vans - you can find available vans here.
Absolutely! By appointment only, please.
PRODUCT INSTALLATION GUIDES
Our products are designed to be easy to install with common tools and readily available hardware. visit our installation support page to download the installation guide or view the installation videos for each of our products
Have other questions?
Reach out and we'll be right with you with some help.